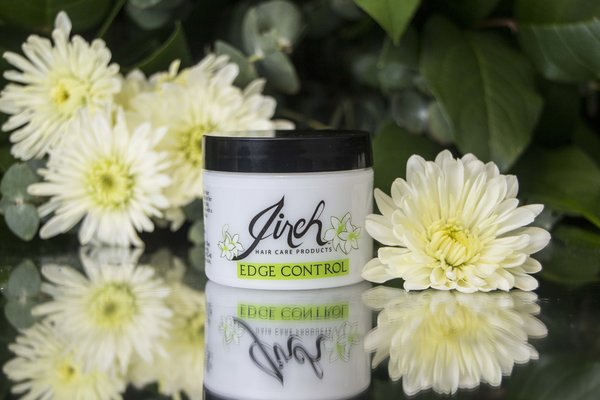 Jireh Edge Control
Jireh Edge Control is combined with nurturing ingredients that allows you to style your hair with ease. Upon Applying our wonderful Edge Control to your hair, it will penetrate your hair leaving your hair silky and smooth with an amazing finish, giving you the results you are expecting and desiring.
We are inviting you to follow our flourishing social media page on Instagram, Facebook, and YouTube @Jireh_Edge_Control
Ingredients


Aloe Bardadenis
Contains many vitamins, minerals, nutrients Aloe also reduce inflammation in the scalp which reduces flakes.

Glyceryl Cocoate
Natural emulsifier, eliminates oil in hair and promotes moisture.

Hydrogenated caster oil
Promotes hair growth

Caster oil
Penetrate hair shaft instead of laying on top

Olea Europaea Olive Fruite Oil
Easily absorbed nutrient. Softens hair and scalp.
Water, Ceteareth-25, Glycerin, PEG-40 Hydrogenated Castor Oil, PEG-7 Glyceryl Cocoate Polyquaternium-11, Glyceryl Caprylate, Glyceryl Undecylenate, Potassium Sorbate, Olea Europaea (Olive) Oil, Aloe Barbadensis Leaf Juice, Citric acid.